CBB Bank Credit Cards
With a CBB Bank Credit Card, You'll enjoy these great features and more
EMV Smart Chip technology for added security.
Mobile Payment capability for added convenience.
Award-winning expense management tools
Free employee cards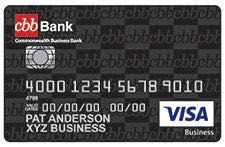 VISA ® Business Card
Save with a longer introductory rate
Save on interest with an extended introductory rate and pay down other credit card balances faster
Separate business expenses, manage cash-flow and track spending
Product not available online. Visit one of our locations to apply
VISA ® Bonus Rewards Card
Watch your rewards add up with 1 point for every $1 spent on qualifying purchases. Receive automatic bonus points each month.
Plus get $25 cash back after your first purchase
VISA ® Bonus Rewards PLUS Card
Watch your rewards add up even fast with 1 point for every $1 you spend on qualifying purchases. Receive automatic bonus points each month.
Plus get $50 cash back after your first purchase
LOW annual fee
VISA ® Business Cash Card
Earn cash back everytime you use your card.
3% on office supplies and phone/internet services
2% on restaurant and gas purchases
1% on all other qualifying purchases
Plus get $25 cash back after your first purchase
Reward points can be redeemed as a cash deposit to a checking or savings account or as a statement credit to your credit card account. First purchase bonus points will be applied 6 to 8 weeks after first purchase and are not awarded for balance transfers or cash advances.
The creditor and issuer of these Cards is Elan Financial Services, pursuant to separate licenses from Visa U.S.A. Inc., MasterCard International Incorporated, and American Express. MasterCard is a registered trademark of MasterCard International Incorporated. American Express is a federally registered service mark of American Express.
With a CBB Bank Credit Card, You'll enjoy these great features and more
EMV Smart Chip technology for added security.
Mobile Payment capability for added convenience.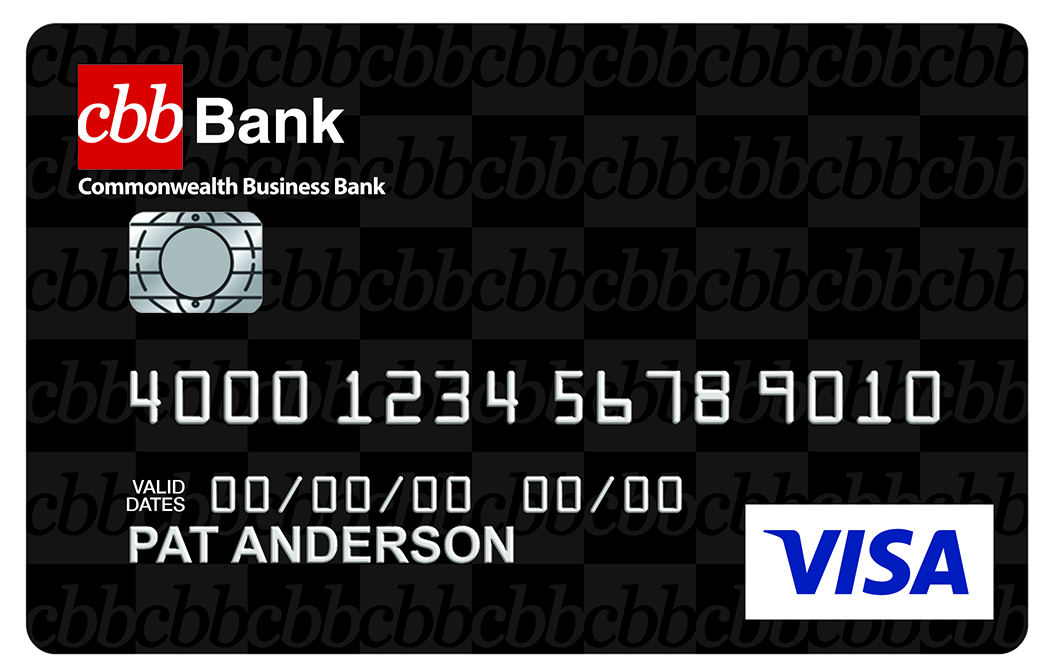 VISA ® Platinum Card
Save with a longer introductory rate
Save on interest with an extended introductory rate and pay down other credit card balances faster
Rewards Cards
Visa Bonus Rewards Card
Watch your rewards add up with 1 point for every $1 spent on qualifying purchases. Receive automatic bonus points each month.
Plus get $25 cash back after your first purchase
Visa Bonus Rewards PLUS Card
Watch your rewards add up even quick with 1 point for every $1 spent on qualifying purchases. Receive 50% (1.5x equivalent) more automatic bonus points each month.
Plus get $50 cash back after your first purchase
LOW annual fee
Cash Rewards American Express® Card
Earn cash back every time you use your card:
3% on Gas
2% at Supermarkets
1% on all other qualifying purchases
Plus get $25 cash back after your first purchase
Travel Rewards
American Express® Card
Earn rewards faster with travel-related purchases:
3X Rewards earnings on Airline purchases
2X Rewards earnings on Hotel and Restaurant purchases
1X Rewards earnings on all other qualifying purchases
Plus get $75 cash back after your first purchase
LOW annual fee
Build Your Credit
Visa Secure Card
Excellent opportunity for individuals starting a credit history or for an individual that has been turned down for a credit card
Late payments and exceeding credit limit may damage credit history
LOW annual fee